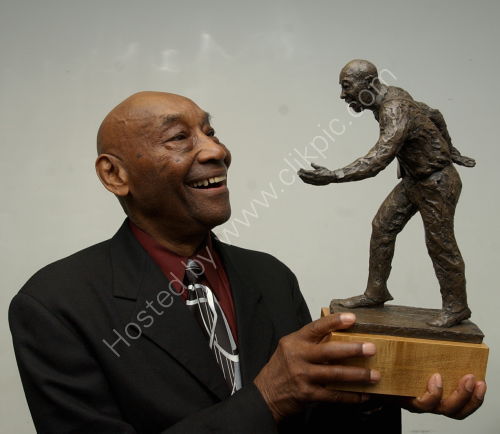 Bronze ( limited edition )statue of FRANKIE held by Frankie Manning Designed, created and made by C.GOULD & sponsored by 12 U.K. Swing Dance Societies to present to FRANKIE MANNING for his 90th Birthday in 2004
at J.A.T.W.in Gloucester ; and later in Bronze at The Swing Jam AT Brunel university .U.K.
Contact for further details re re-casting .
Ref: file Frankie manning
Date: 19/05/2004
Location: Bronze in Private collection U.S. Resin bronze in Artist's collection U.K.
Photographer: Gloucester Standard Newspaper